Valorie's adventures as a Realtor in east Idaho: One Tough Vet!
---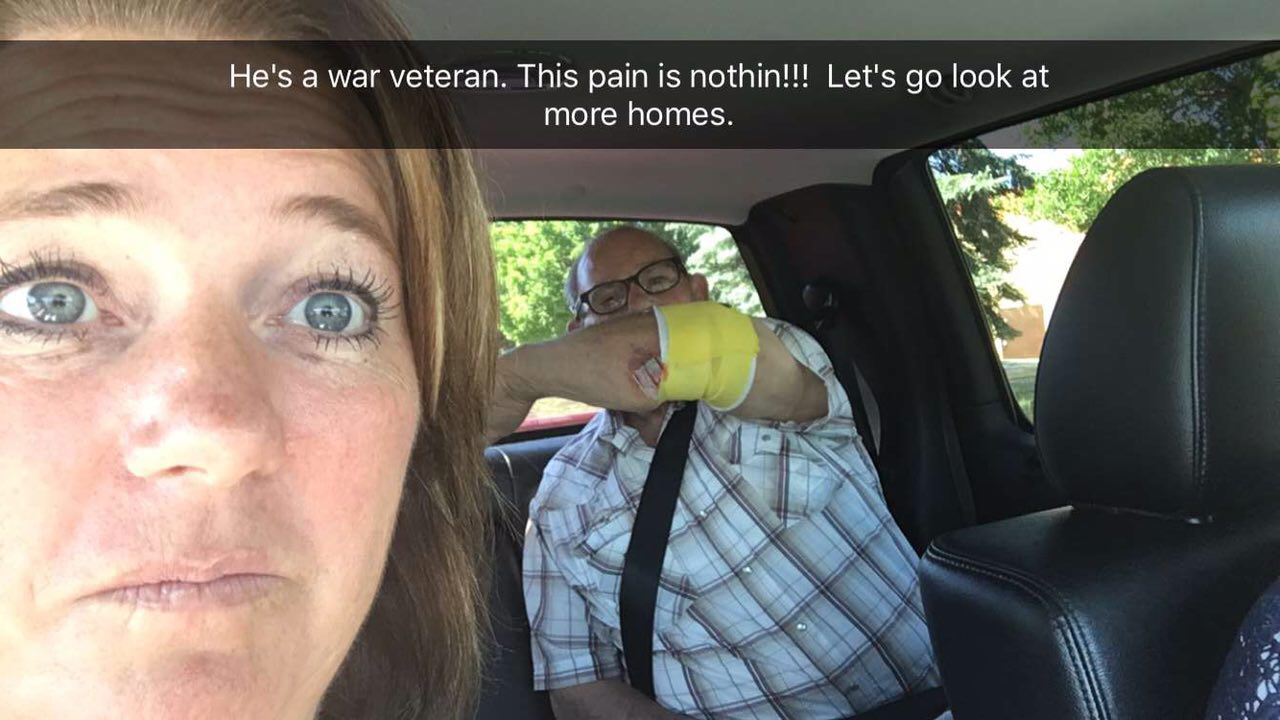 This 83-year-old veteran of the Korean War and his partner were in search of a home in Idaho Falls. So they called Valorie from ValoriesList.com… aka ME.
So the search began a week ago, when we had the initial get together to discuss their options in a home. We made a list of requirements for their new home. Pretty important things like a wheelchair ramp, wide doors, low tub and laundry on the main floor. My hour meeting turned into 3 hours as he told story after story. Both sets of my grandparents are gone and talking to this couple reminded me how much I miss them.
Today, I picked them up at 11am. We scouted out what we were sure would be the perfect home in Idaho Falls. Boy- are photos deceiving. It was not exactly what we wanted, well not even close. So back to the drawing board we went!
After two total dives we found a very cute home on a numbered street. Excitedly we drove to this home, just to find out it had a massive set of stairs that will not work for them. We looked and looked at how we could modify this home and make it work. But it wasn't going to work.
Like they say in rodeo….on to the next one! So we walked outside and headed to the truck. All of the sudden, my buddy RC turned wrong and fell HARD on the cement. My first instinct was to calm him down and help him back up. But I knew he had a heart condition and I made him stay down for a minute, as he started to regain color and consciousness again. Realizing that he was scraped up pretty good and bleeding, we loaded him up in the truck and headed for the emergency room.
There we spent the next two hours. Finally, RC was all taped and stitched back together. As we walked out of the emergency. I looked over and said: So are you OK, they sure got you all covered up.
He got this big grin on his face and said: What are you worried about…Let's go see more houses! Well, ok then!
Shopping for a home in eastern Idaho or selling a home in eastern Idaho? If you need a realtor in eastern Idaho. Just call Valorie or take a gander at valorieslist.com. It's the list that MOVES you!